8 Facts About Studying In Australia
By VisaConnex
July 08, 2022
International Students Study in Australia
Many international students are spoiled for choice when deciding what country they would like to study in. Great universities can be found in places like the United States, the U.K, Australia, China, the Philippines, and all over Europe. But Australia has constantly stood out as being one of the most beloved countries for international students to study in.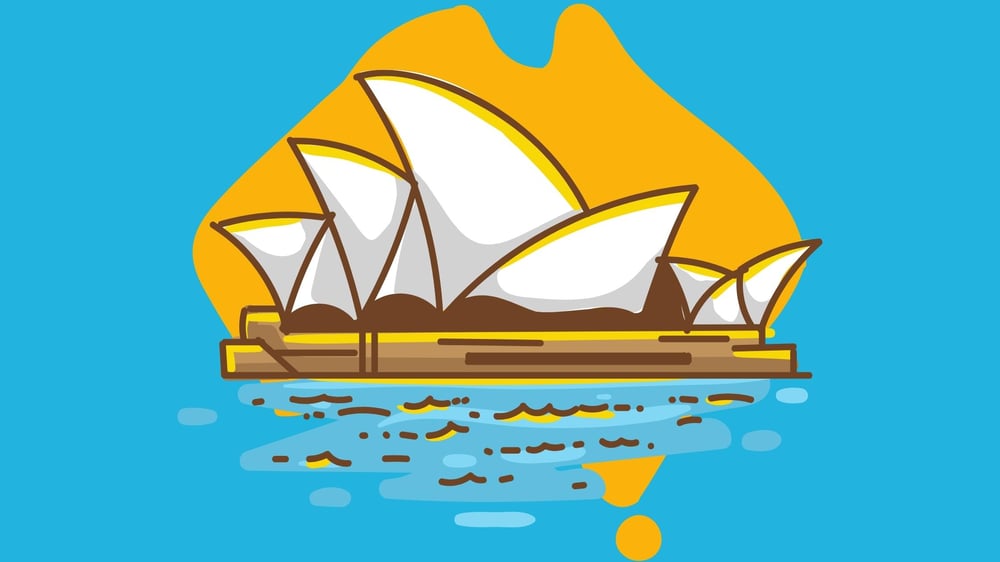 Many people think the Land Down Under is simply a country full of wildlife, nature reserves, national parks and wonderful beaches. This is true, but Australia is more than that. Australia is a beautiful country with a world-class educational system that gives international students the best opportunities to enter the workforce after graduating. But without spilling the beans, here are 8 great facts about studying in Australia:
HOME TO THE WORLD'S MOST STUDENT-FRIENDLY CITIES
Cities like Melbourne, Sydney, Brisbane, Canberra, Adelaide, Perth and the Gold Coast are listed in the world's top 100 student-friendly cities. In addition to having great universities, these cities also boast low crime rates, student discounts, large student communities, availability of student accommodation, support services for new students, and lots of student-focused activities, such as sports. These cities tend to be well set up to support and welcome students so they can thrive educationally, socially and financially.
AN INTERNATIONAL STUDENT'S DREAM
According to data from the International Education and Data Research, Australia is home to over 400,000 international students from all over the world. The countries with the most international students studying in Australia are China, India, Nepal, Vietnam, the Philippines, Malaysia and Indonesia.
A MULTICULTURALLY DIVERSE COUNTRY
Did you know that over 25% of Australian citizens weren't actually born in the country? This country is truly a melting pot, and although English is the common language spoken, there are over 200 languages spoken in the country. According to the Australian Bureau of Statistics, the top 5 languages in Australia are English, Mandarin, Arabic, Cantonese and Vietnamese. International students can connect with other international learners from various countries and know more about a myriad of cultures.
There are a plethora of activities to partake in so nobody will be left out. If you're looking for diversity, inclusivity and a sense of belonging, Australia is definitely the country for you.
A WORLD-CLASS EDUCATIONAL SYSTEM
Honestly, this could be the first reason but we're putting it here because almost everyone already knows how awesome and wonderful the educational system in Australia is. This country comes 3rd only to the U.S and the U.K with regards to how many international students enrol in its higher education programs.
There are over 22,000 courses across 1,100 institutions offering technical courses, technical diplomas and university degrees. Also, in 2021, the Ranking of Higher Education Systems placed the Australian education system as 8th in the world.
AN OUTCOME-BASED SYSTEM
You see, Australia is a country that cares so much about its international students, and it does everything possible to ensure that graduates are well equipped with the skills necessary to enter the workforce and be successful and productive members of society.
International students who graduate in Australia are welcome to apply for a post-study work permit. This visa/permit allows graduates from other countries to switch from their student visas to work visas and perhaps in the near future, obtain permanent residency. Since the country has a flourishing job market with multiple job opportunities, graduates won't have to look too long for wonderful jobs after their studies.
And according to the Department of Education International Student Survey, international students reported an almost 90% satisfaction score for living and studying in Australia. Now that is a solid stamp of approval, not from us but from your peers.
LEARN MORE AND SAVE MORE WITH AUSTRALIAN SCHOLARSHIPS
In 2019, Australia offered over 3,000 Australia Awards scholarships and short courses to students from over 55 countries. Scholarships in Australia can be fully funded, i.e, it covers 100% of a student's tuition fees, accommodation, and travel expenses from your home country. Or it can be a partially funded scholarship, which only covers university fees like tuition.
Many private and public universities and colleges also offer scholarships for international students to apply for regardless of their nationality.
WORK PART-TIME WHILE YOU STUDY
This is a huge advantage for many international students who want to get a taste of the workforce, gain experience, and earn some money. Australia allows every international student to work up to 40 hours fortnightly. Please note that this is different from a post-study work permit. Even though you're on a student visa, you are allowed to work part-time and many international students choose to do so and use the money earned to offset their daily living expenses.
And working part-time as an international student gives you an edge, especially for students in trade courses.
AUSTRALIA
Well, here's one reason you don't see very often, but we decided to do something different. Australia is a great reason to study in Australia. Remember the first paragraph where we talked about nature, sea life and beaches? It may be cliche but this is a great reason many international students choose Australia over other countries.
Australia is a beautiful country. From the hilly terrains to the velvety green countryside, the lovely beaches, numerous architectural wonders, once-in-a-lifetime theme parks, Hollywood studios, famous celebrities, this truly is a country of wonders. Regional areas like the Gold Coast, Sunshine Bay, Perth etc offer a city-like experience in a quiet and serene environment. If you want the hustle and bustle of the city, you can find it in Australia, but if you want the wildlife and desire to be one with nature, there's definitely a place for you here. And don't worry, all these cities have great universities and educational institutions so you won't feel like you're sacrificing pleasure and relaxation for a lesser educational experience.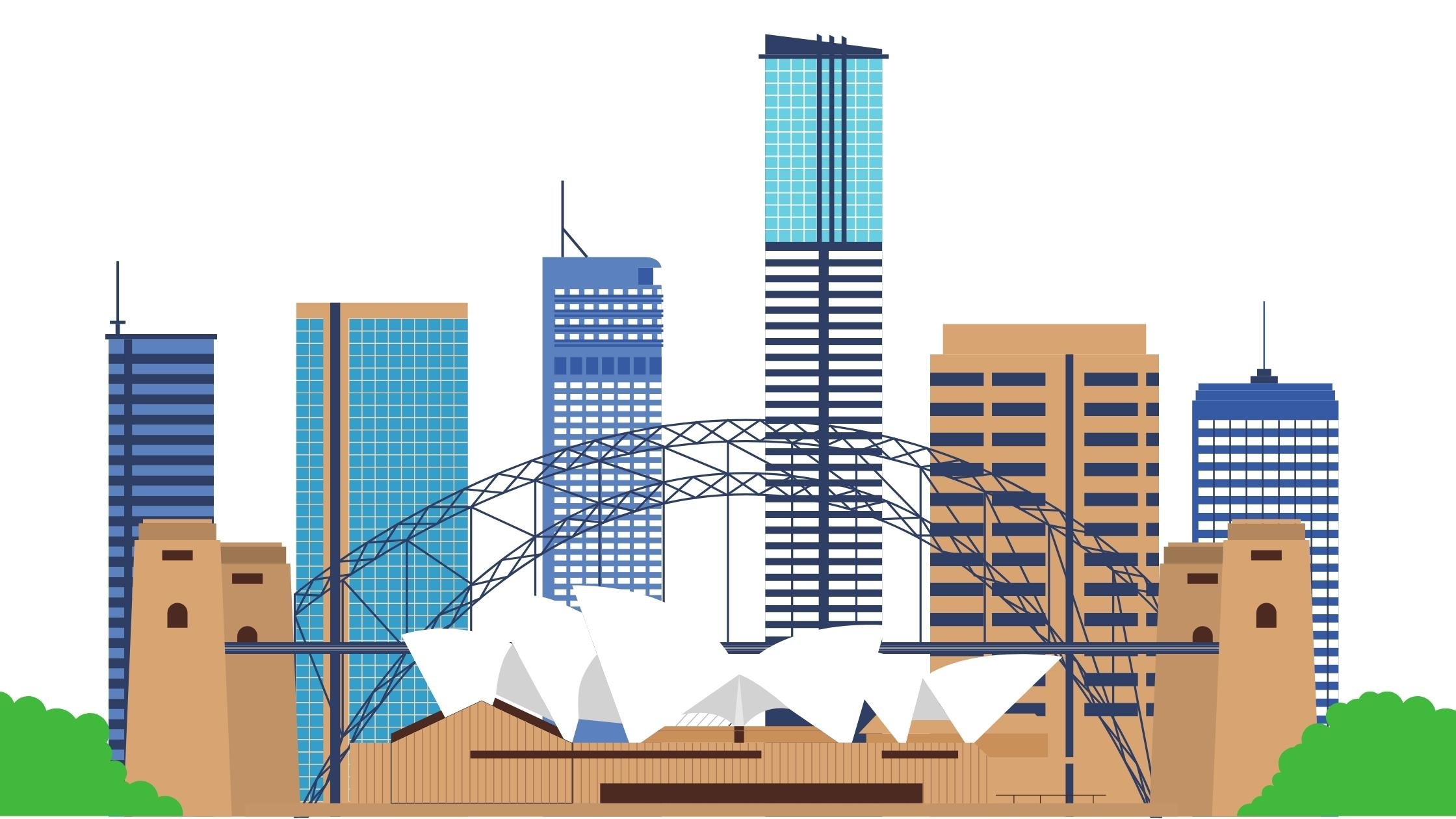 I'M SOLD. WHERE DO I SIGN?
Australia is a wonderful place for people from all walks of life with all types of interests and desires. If you're completely sold on studying in Australia and want to move on to the next step which is applying for an Australian student visa, you're in the right place.
Schedule a meeting with our professional consultants for free. We will make sure you're placed in an exciting city and wonderful college that matches your skills and interest.