Regional Areas in Australia: Perth
By VisaConnex
June 03, 2022
International Students Study in Australia Regional Australia Perth
In light of the Australian government's desire to reduce the population in major capital cities and support the country's regional areas, more international students are being encouraged to study in regional areas.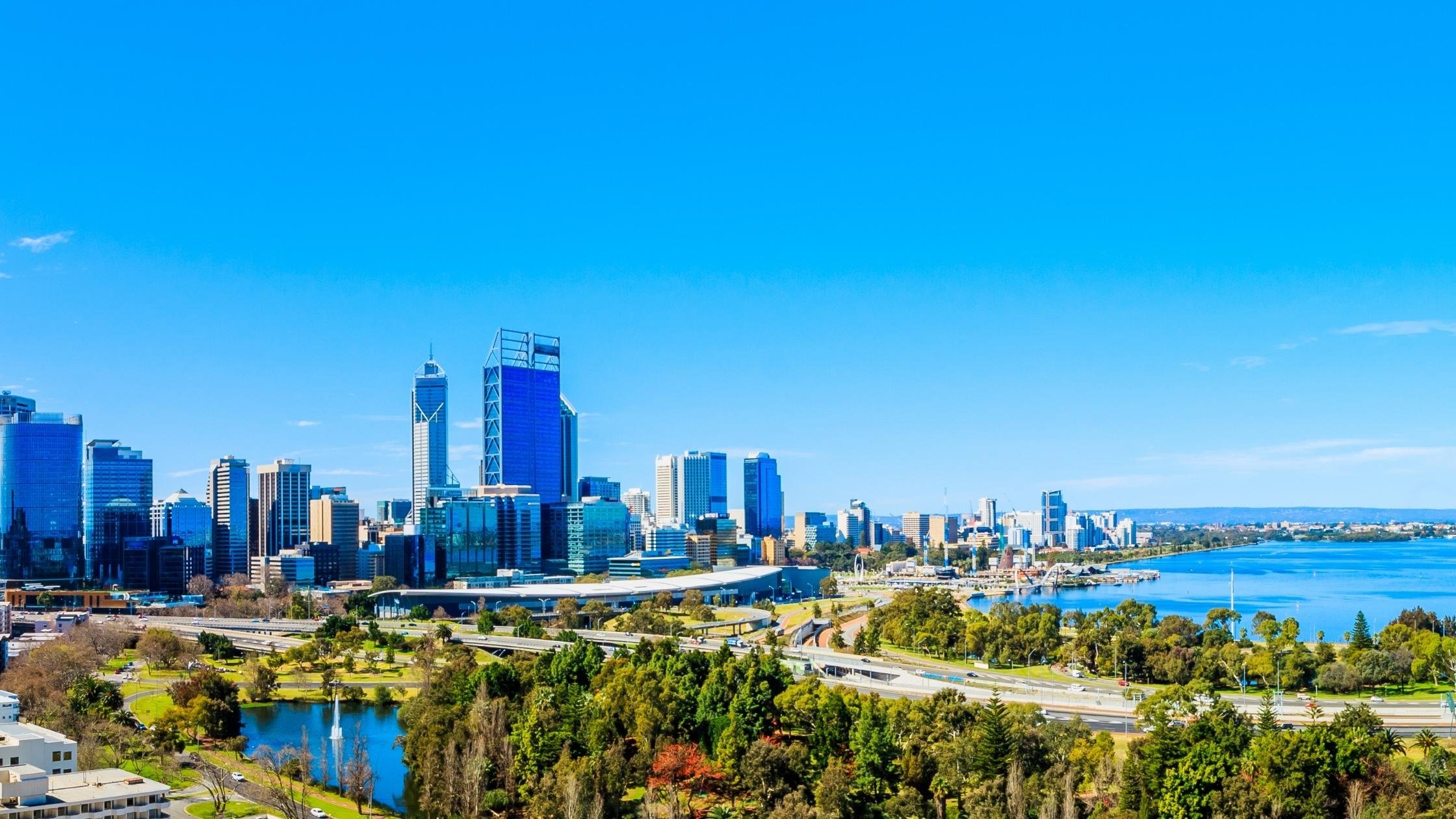 Perth is the 4th largest city located in Australia with about 2 million people. It is a city famous for its long days of sunshine, blue skies and white beaches. It also constantly gains global recognition for its low unemployment rate, booming economy and advancements in science and technology. For starters, any international student who chooses to study in Perth will earn an extra 5 immigration points on their Immigrations Points Test but there are more reasons to love Perth. Some of these are:
GREAT EDUCATION
Did you know that Perth is famously known as the 'Education City' of Australia? Perth is home to world-class universities, top-notch schools, various English language colleges, and other vocational institutions that provide quality education. Perth has internationally recognised qualifications that will surely pave the way to a rewarding and successful career for any international student who chooses to study there.
Some of the very best trade courses are offered in Perth vocational schools. These courses include:
Certificate III in Carpentry
Certificate III in Bricklaying/Blocklaying
Advanced Diploma in Telecommunications Network Engineering
Certificate III in Light Vehicle Mechanical Technology and Certificate IV in Automotive Mechanical Diagnosis
Certificate III in Commercial Cookery, Certificate IV in Commercial Cookery and Diploma of Hospitality Management
The Australian educational system is recognised as one of the best in the world. Lessons are taught using a practical approach and guided by teachers who are experts in the field; this ensures that students are taught the skills required to remain relevant and needed in today's ever-changing world.
Finally, an extra bonus of studying in Perth is the chance to stay for another year. International students who study for a bachelor's degree or above in Perth can add an extra year to their Temporary Graduate visa (subclass 485). International students will have to complete study in a regional area at a University level (Bachelor, Masters, or PhD) for 2 years to access the extra year on their 485 post-study work visa.
This will give you more time to get more points, extra Australian experience, and access to the Regional Occupation List. Thus opening doors or opportunities and allowing you to have a wider choice of visa options and jobs.
A MULTICULTURAL CITY
Thousands of international students choose Perth every year, meaning like-minded students will surround you. This will create camaraderie and healthy competition thus encouraging every student to strive to be their best. Perth is home to over 30,000 students from all over the world and its proximity to Asia means that students can travel home easily if they wish to do so. Perth also shares similar time zones with many Asian countries like Malaysia, Hong Kong, Brunei, the Philippines, Singapore, Indonesia and China, just to name a few. And flights are merely three hours or less away.
Over 200 different nationalities from all over the world live, work and study in Perth. So no matter where you come from, you'll always feel welcome. There are places of worship and venues that cater for specific religious and dietary requirements. And many nationalities have formed various cultural groups for local and international members to socialise and connect with other people with similar interests and backgrounds.
LIFESTYLE AND WEATHER
According to The Economist's 2019 Global Liveability Index, Perth ranks as the 14th most liveable city in the world. This takes into account healthcare, education, infrastructure and cost of living. When it comes to transportation, the city of Perth offers 40% discounts to international students on all buses and other public transport within the city. And because of less traffic, you can live in a city that is pollution-free. There is also a very low crime rate in Perth, the inner city is well lit at night and the local population is friendly and community-minded.
The weather in Perth is great as it is the sunniest capital city in Australia. On average, you can enjoy around nine hours of sunshine every day, giving you lots of opportunities to head outdoors and take a nice stroll. This makes the city a great place for students who love outdoor activities.
FUN ACTIVITIES AND PLACES TO EXPLORE
Perth is the perfect destination for anyone who loves outdoor activities. There are about 19 beaches in Perth and international students can enjoy the Indian ocean in this city. Cottesloe beach, in particular, is transformed into a free outdoor art gallery every year in March. You can enjoy fishing, snorkelling, and surfing. There is also the Margaret River which has an incredible limestone cave commonly visited by tourists.
Other activities you can do include taking a trip to Rottnest Island, visiting the walk-in Kings Park or going to the movies in rooftop cinemas. The city provides a perfect backdrop for cultural events and festivals for international students to enjoy. There are different food choices and international cuisines, and entertainment venues including pubs, clubs, and lounge bars where you can listen to live music, watch sporting events or even dance. This multicultural mix of the city is perfect for all international students.
Furthermore, if you love animals, you can visit the Perth Zoo, or look for dolphins in the Swan River or kangaroos on Heirisson Island. If you want something more cultural and artistic, you can check out the Perth Cultural Centre which offers a variety of options when it comes to everything cultural and artistic. As an additive, the universities in Perth are very supportive of the social side of student life. There are many sports clubs that students can join through various student unions and universities.
A GROWING ECONOMY
Perth's unique location in Western Australia means it is a part of a thriving and ever-growing economy. And with a population of just 10%, Western Australia generates 30% of the whole country's export income. This means that there are thousands of job opportunities for natives, expats and international students. With an increasing demand in the healthcare industry and many tech start-ups, this is a wonderful opportunity for international students to start their careers. Additionally, the cost of living is very affordable compared to other regional areas, making this a great study destination for all international students.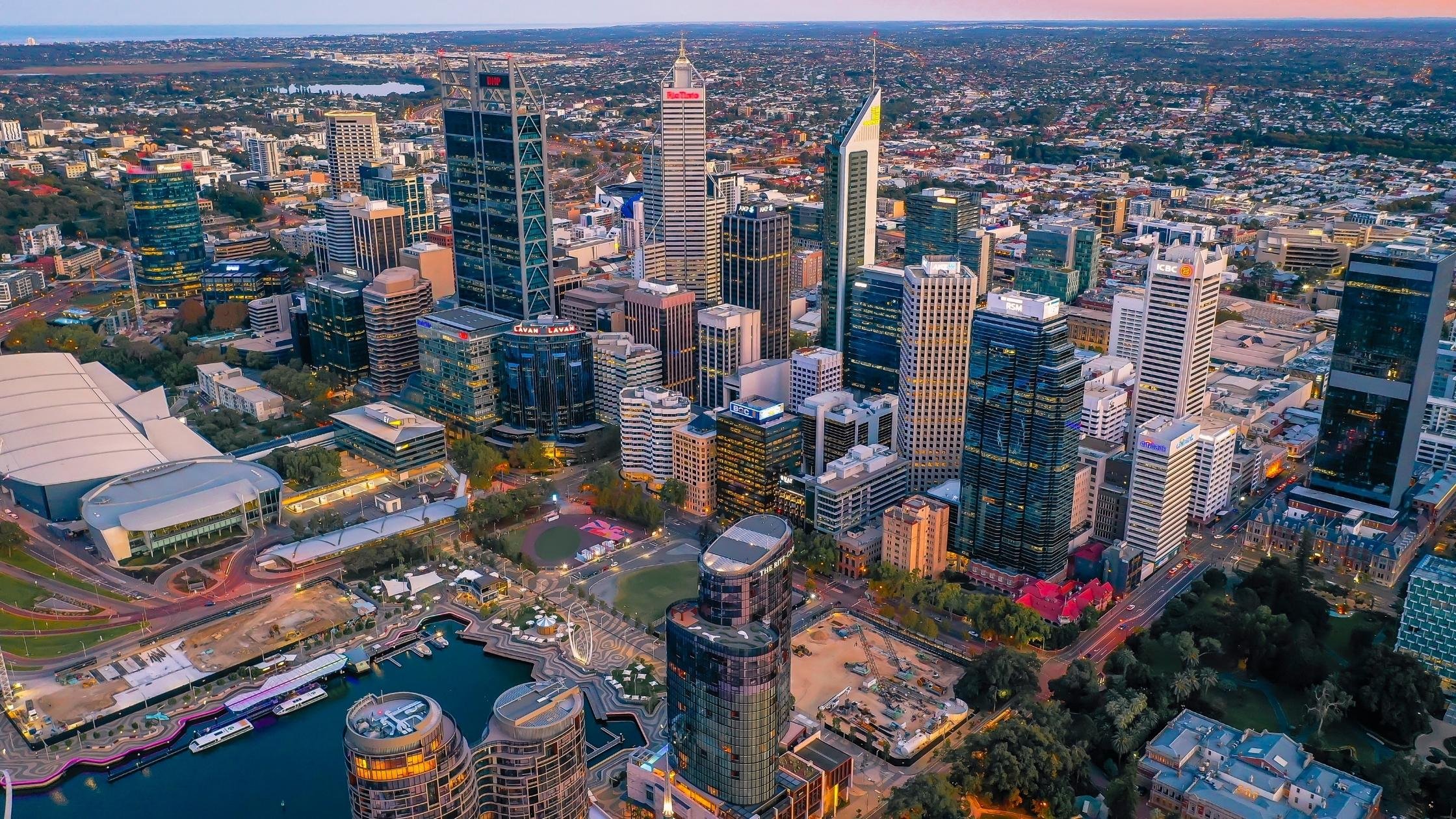 For many international students looking to travel abroad and get a real taste of what it feels like to experience Australia, Perth is certainly an ideal destination. With amazing educational institutions, great lifestyle and affordability, choosing Perth is a no-brainer.
If studying in Perth seems like a great idea, schedule a free consultation with our professional consultants. We will ensure you get the best advice and are placed in an educational institution perfectly suited just for you.