Regional Areas in Australia: The Gold Coast
By VisaConnex
June 13, 2022
Australia Study in Australia Australian Universities Regional Australia The Gold Coast
The Australian government wants to create a stronger economy for Australia by reducing the population in major capital cities and supporting the country's regional areas. In their bid to encourage more people to live in regional areas, the government is giving international students and immigrants an extra 5 Immigration Points.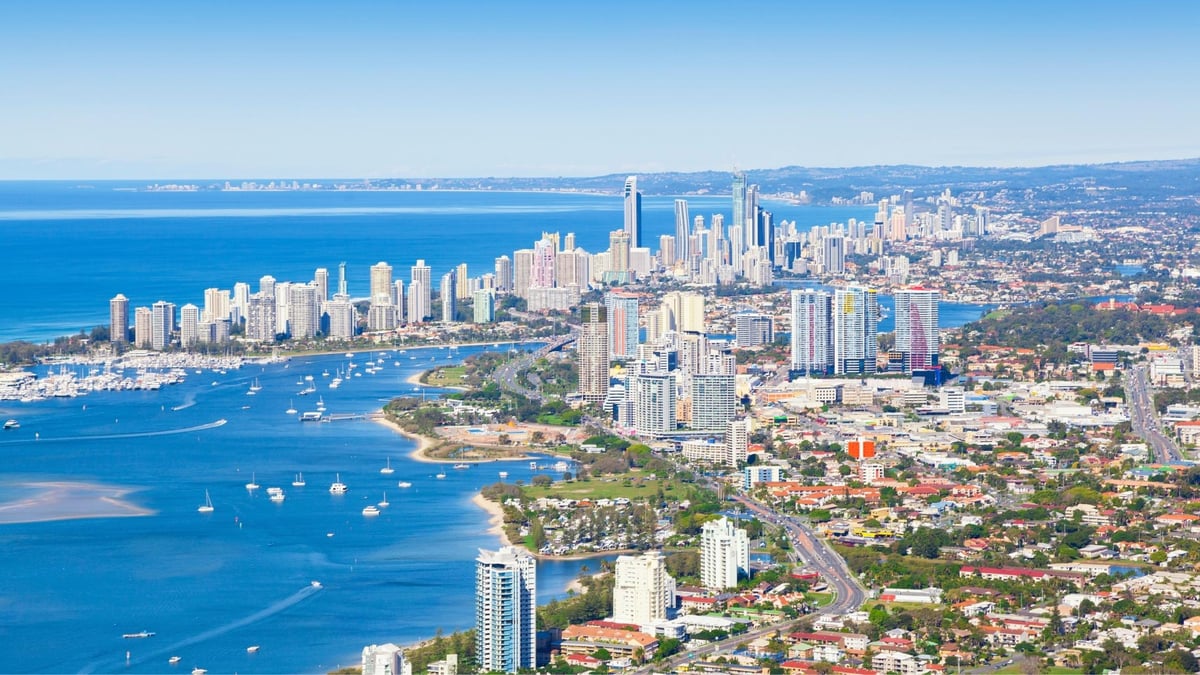 However, the additional 5 immigration points should not be the sole reason international students should study in regional areas. There are plenty of other benefits of studying in regional areas. These regional areas are full of exciting and interesting activities for every international student to enjoy. This article explores a regional area in Australia called The Gold Coast. The Gold Coast is the sixth-largest city in Australia and is home to an all-year-round tropical climate, sandy beaches, classy eateries, fine dining restaurants and much more. These are 5 reasons every international student should study in The Gold Coast.
IMMIGRATION POINTS
The most obvious reason for many international students is the chance to gain an additional 5 points on the Immigration skills list. The Australian government will give every international student who studies in an Australian regional area an extra 5 immigration points on their Immigrations Points Test.
UNIVERSITIES AND TRADE COURSES
Did you know that in 2018, the Gold Coast was rated as the #1 regional study destination in Australia? The courses available to international students in regional areas are more diverse and indigenous to the area.
Studying the right course or trade will greatly increase your chances of receiving a PSWR. It would also aid in your bid to get a permanent residency. Some great courses international students will find in The Gold Coast are:
Certificate III in Carpentry

In this course, international students will be taught how to construct, install, and repair structures. This VET course is great because it not only teaches students indispensable skills, but according to the Australian Government's Job Outlook service, carpentry skills are in demand. It is also a job that pays well with the average salary of a carpenter in Australia being $1300 weekly.

Certificate IV in Commercial Cookery and Diploma of Hospitality Management

This job will teach students how to maintain a kitchen, organise menus and prepare world-class cuisines. Students will also develop essential skills needed to run and supervise a restaurant and kitchen, implement sustainable practices, manage finances, and coordinate cooking operations. You will also learn customer service skills, budgeting, marketing and many more. This is another job very high on the National Skills Shortage list so you won't find it hard to land a job once you graduate and get certified.

Advanced Diploma of Telecommunications Network Engineering

This is an essential course that allows students to learn professional-level skills required for the design and implementation of IP Networks. Students will be taught the technical, managerial and planning skills needed to execute complex IP technologies in service providers and telecommunications carriers.
Other great courses available to international students in The Gold Coast include:
Certificate III in Solid Plastering

Certificate III in Painting & Decorating

Automotive Mechanic - Certificate III in Light Vehicle Mechanical Technology, Certificate IV in Automotive Management, Certificate IV in Automotive Mechanical Diagnosis
Diesel Mechanic - Certificate III in Heavy Commercial Vehicle Mechanical Technology
AN AFFORDABLE STUDENT-CENTRED CITY
The Gold Coast is a city with over 21% of the population studying at university or further education. That is currently over 30,000 students, with the student population predicted to keep growing every year. The student community in The Gold Coast is very diverse and comprises more than 130 nationalities. The Gold Coast Student Hub offers free and confidential support on accommodation, mental health, and career or employment advice.
And although the Gold Coast is a famous tourist destination, it is very affordable. The city is full of young people and ranked #1 in 2018 and 2019 Australia for student affordability with living costs 40% less than Sydney or Melbourne. The Gold Coast is currently the second cheapest city to live in Australia after Adelaide.
EMPLOYMENT OPPORTUNITIES
The Gold Coast has a booming economy and international students who study here will not find it hard to get a good job. International students are allowed to work for 40 hours a fortnight and are entitled to earn a minimum wage of $19.49 per hour; this is regardless of whether they work on-campus or off-campus during their full-time study. Hence, no matter the job you get, you will be paid fairly.
Students also have access to professional development support through the Gold Coast Student Hub, including free employment and career advice. In addition, the Gold Coast Careers Explorer is an impressive tool which allows you to explore various study pathways to your chosen career.
Some jobs available to international students are:
Retail
Warehouse staff
Health and aged care
Painting and construction
Office/Administrative jobs
Catering and hospitality business
Car wash and automotive industry
In addition to this, Australia's Gold Coast now provides three-year post-study work rights to international students who graduate. This is one year more than cities like Brisbane, Sydney or Melbourne where you can only work legally for two years after graduating.
PEOPLE AND LIFESTYLE
With its idyllic sub-tropical climate, youthful (average age of 35 years old and under) and multicultural (almost 30% of people are born overseas), the Gold Coast is where you want to be. The residents of the Gold Coast are known for their friendly and welcoming personalities.
There are various wonderful leisurely activities to partake in like fishing, snorkelling, diving, parasailing, and jet skiing. This is a place with beautiful beaches, world heritage rainforests and national parks, deserts, waterfalls, mountains and scenic walking trails. For a more modern and city-like feel, the Gold Coast also has 5 major theme parks, a multicultural environment, many international cuisines, vibrant cultural scenes, restaurants and various festivals. You will enjoy the mixture of sun, sand, surf and sophistication. Without a doubt, the Gold Coast is the perfect destination for foodies, nature-lovers and shopaholics.
Also, did you know the Gold Coast has a famous nickname called Hollywood Downunder? This is because the city is a movie production powerhouse. You can find the largest studios lots and some Hollywood franchises that have been filmed on the Gold Coast include Godzilla vs. Kong, Aquaman, Pacific Rim, Thor: Ragnarok, Pirates of the Caribbean and The Chronicles of Narnia to mention a few.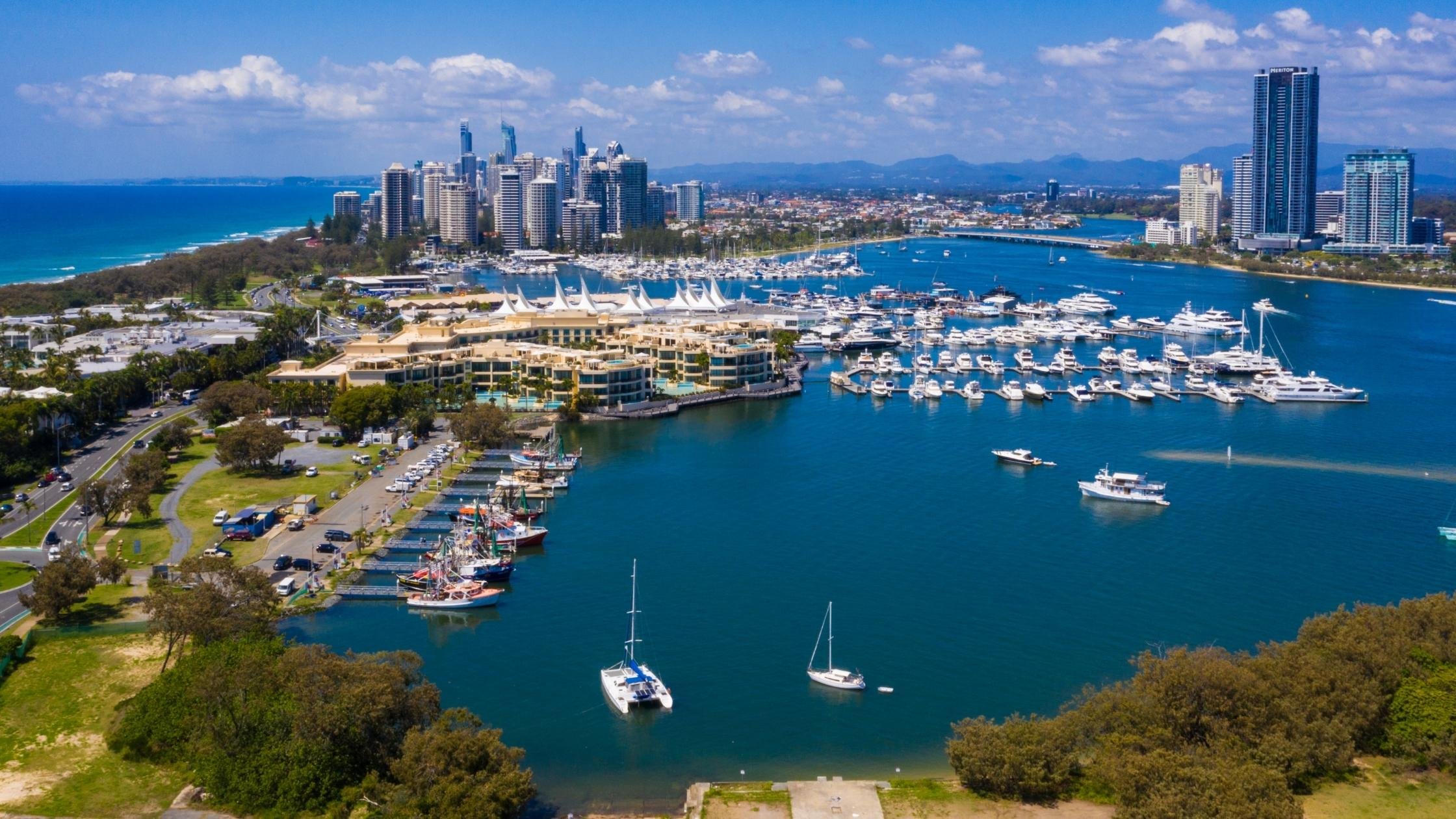 Imagine world-class education, amazing career opportunities and a peaceful yet exciting lifestyle, that is what awaits every international student in the Gold Coast.
If you want to study in The Gold Coast, schedule a free consultation with our professional consultants today. We will ensure you are placed in the best educational institution and study the right course based on your interests and skillset.